Mary Lindow ~ The Messenger Podcast
Why all the delays
Episodes
Sunday Sep 25, 2022
Sunday Sep 25, 2022

 
RED ALERT: A VISION OF THE COMING STORM
"THE FORCE OF GOD'S POWER OVER THE EARTH"
By Mary Lindow – through the Holy Spirit
 
BEFORE WE BEGIN:
I'm going to kindly ask you to please be patient and take the time to listen to this as a crucial podcast, due to the important timing. I have recorded the entire vision as well as what the Lord has shown me as to what it all means in the audio form, but I will only be able to share with you in the text form here when I explained a little bit about what happened in this tremendous vision. It takes so much bandwidth to put the entire message into the text and it really is a very tedious and difficult process.
Please listen! The vision alone is in the notes below.
 
I am returning now with a podcast that I had promised to have follow the previous podcast where I talked about "A time of review, before the new". This podcast is one that I have sat on for about a year, due to the fact of it being pretty intense for me receiving this from the Lord.
Trying to figure out how to put into words what you see in the spirit in a vision from the Lord, and understanding it and then, scripturally applying what you have seen and learned is daunting. For me it's a very serious and holy thing, and I wanted to make sure that I really presented it at the time and in the way that the Lord would want me to.
We're going to get started with that but before I do I want you to know that at the end of my podcast I will be sharing about two different conferences that the Lord has opened the door for me to go and minister at, so those of you who often if ask if I'm going to be in your area, those doors and opening up again since the WuhanCovid19 bio weapon attack on our world, so you can look that up at the end and also my website has all the information you would need about those conferences.
 
THIS VISION HAS A LITTLE BIT OF GROUNDWORK IN IT.
In my last podcast I shared about a vision or a word from the Lord that I had in 2016 called, "The Great Coming Whirlwind" and I also shared about what the Lord was wanting us to see and was adjusting what we needed to look at in our hearts, regarding where we are at right now in this time on the earth.
 
I BELIEVE THAT THIS VISION THAT I HAD FROM THE LORD IS SO "RIGHT NOW" IN THE TIMING, THE PRECISION TIMING OF THE LORD TO SHARE. I am almost shaking a little bit as I share it and I feel a little bit of trembling sharing it, because I know we are coming up to a climax of something in the earth, and God is not mocked, and he is not a fool, and God is not afraid, nor is he worried.
 
HE WILL NOT IN ANY WAY, SHAPE, OR FORM, ALLOW WICKEDNESS TO RULE AND REIGN.
But in that process, God does a deep work within his own people, because if there's wickedness in his own he must Judge fairly and rightly, and he's so good to give us time to get repentance going, to be accountable, to get the help we need. When we don't, he has to bring his pure and righteous hand of judgment, and he has to do "cleaning house" because, God does not tolerate darkness in his light.
 
I'M GOING TO BEGIN TO SHARE THE VISION WITH THE SCRIPTURE VERSE THAT STARTED WITH THIS VISION.
It's the picture that you will see on the podcast graphic itself.
I'd like you to take a look at it and please, have mercy and grace over me, because trying to put a graphic together and combine it all with what I saw, and how I saw it, was a challenge. The scripture verse that started this vision was very intense and of course, when we don't understand what the word is always saying sometimes we're a little not sure what we do with this, so I did a lot of studying and praying and referencing, before I chose to really open myself up to recording this.
 
THAT SCRIPTURE VERSE IS NAHUM 1:3-4 
'The Lord is slow to anger but great in power, the Lord will not leave the guilty unpunished. His way is in the whirlwind and the storm, and clouds are the dust of his feet. He rebukes the sea and dries it up, and he makes all the rivers run dry."
 
I WAS IN OUR LOWER LEVEL IN OUR BASEMENT AND I HAD BEEN WORSHIPING, JUST TALKING TO THE LORD, PRAYING ABOUT ALL THAT WAS GOING ON IN THE EARTH, and began to get up to walk towards the area to go up the stairway and all of a sudden I felt this presence of the Lord come on me, and I know when this happens, he's getting ready to speak to me or show me something, or I'm being called into immediate intercession for something. 
 
I'VE JUST LEARNED TO STOP AND STAND THERE AND SAY, "LORD WHAT IS IT THAT YOU WANT ME TO DO, TO KNOW?
I'M HERE, SPEAK TO ME."
I was just absolutely feeling weak, just like I was going to faint. I was under such a strong drawing to his presence, and so I began to walk and went upstairs and went into my room, a guest room we have, but I use it as my reading and praying room, and sat down in the chair there.  About the time I sat down I was, (and I share this, it's so uncomfortable to share when you have these experiences) because the world and often in charismatic environments, either they mock what happens to someone or unfortunately, in Spirit-filled charismatic environments, things get hyper sensationalized, to the point that someone's having a vision every moment, every five minutes they've got a word from the Lord and they're rushing to post it or print it (and that's up to them), but we tend to get very critical and may be jaded that when something authentic really happens to someone we immediately put it through this filter of,  "I don't know",  and so I understand your possible hesitancy to say, "we'll see".
 
THERE'S NOTHING WRONG WITH TESTING A VISION OR WORD OF GOD, YOU ABSOLUTELY SHOULD, but what I'm saying to you is I come before you with this because the Lord has a warning and a promise in it, and I am compelled by him to share this as quickly and as succinctly as I can with you now, to the best of my ability, by the Spirit of God.
 
So, I was sitting in the chair and I am now suddenly standing out in a barren area, up on a slight hill, and I was looking out over the land in front of me, and in the back distance I can see some slight hills so I kind of recognize the horizon, maybe some foothills in Colorado, and there was a sun trying to somewhat set in the background, like it was at the low level before sunset in Autumn in Colorado. It kind of just rests there in a yellow type of reddish tint.
I was standing there looking at all of this, my physical body was standing looking and yet I was above it in the spirit, watching this take place and the Holy Spirit was with me, instructing me about what I was to be observing.
 
NEXT TO ME WAS JESUS;  HE WAS STANDING THERE BY MY SIDE.
Now before I step forward I want you to know that I had no idea why in this vision Jesus was the way he was, until after I'd had the vision because a week later we had been helping care for a little foster baby girl, and a brand new baby grandson. Our youngest son had gotten food poisoning, so we went down to help care for these children. The little girl tended to be very ill because she needed medical care and was forever getting respiratory infections.  So, we were cleaning and doing everything parents do to help and assist, and of course, holding the new grand baby!
 
I WAS IN THERE WITH CLOROX, GETTING "EVERYTHING" WITH CLOROX and my face was probably down in germs, so what we did not know at the time, is that my son probably had a second round of Covid, and was reacting to it, it was a different strain, but the little girl had RSV, so both my husband and I came home, and shortly within 48 hours began with symptoms of massive RSV also the "big gun" Covid strain that everybody got, and in that process it was weeks of fighting to get well. Colorado forbade any kind of ivermectin and hydroxychloroquine. Of course we'd been taking all the vitamin protocols and so on, but we were able through missionaries, to get ivermectin and hydroxychloroquine, but we did not know we had what we had until it got so bad. 
 
WE KNEW WE WERE PRETTY MUCH ON OUR OWN WITH THE LORD, and we didn't want anybody coming to take care of us, because we didn't want to infect them.
 
I WAS LYING ON THE BED AND, JESUS WAS STANDING BY THE BED. I WAS AT A POINT WHERE I KNEW I HAD ONLY A FEW SHALLOW BREATHS LEFT, THAT THIS WAS IT!
I was walking in the "valley" of the shadow of death, and I have learned since then, that there is death and there's "the valley of the shadow of death" where you were in the shadow of it, that it's right next to you, but there's a shadow of death over you, and it says that, "Yea though I walk through the valley of the shadow of death, you are with me", and sure enough, during that time when I had the last two shallow breaths that I thought that I was going to take, my words to Jesus were, "if I die and I don't wake up, I have to sleep now, then I'm with you." I was travailing and crying for a good 48 hours because I was sad. Then the other part of me said, "Lord, if I wake up and I'm still here then use me to the fullest all that you can until it IS my time!"
 
I WAS EXPECTING BELLS AND WHISTLES AND ANGELS,
AND YOU KNOW! THE SMELL OF FRANKINCENSE AND SINGING BIRDS, AND THE GLORY OF GOD TO COME AND RAISE ME UP OFF THE BED!  
I REALLY DID EXPECT IT!
  
BUT WHAT HAPPENED INSTEAD was that there was a steady "non-emotional", INTENSE PRESENCE that stood by my side, and the voice spoke "I AM", and it was with authority! 
 
IT WASN'T MESSING WITH ME AND ANYTHING EMOTIONAL. It was a fact that whatever he was in that moment, sustained me.  I could see in the spirit a sash across him and I could see him holding my hand.  I was breathing so shallowly and I said, "I'm sorry Jesus, I have to go to sleep. Whatever happens, I trust you."
And I did! 
 
WHEN I WOKE UP I WAS TOTALLY AWARE AND AWAKE AND KNEW THAT I HAD LIVED, (it was many hours later) and I immediately heard the Holy Spirit say, "Start the Ivermectin!" 
From that point on I won't go any further, because that's when the healing process began, but I wanted to tell you about Jesus standing by my side looking at me intently, holding my hand in the spirit. There was not any kind of crying and he wasn't showing sadness or compassion or emotion. He WAS the sovereign presence holding me together.
 
 
 NOW WE GO BACK TO THE VISION.
I am standing there, Jesus is with me I'm looking out over land, and the land was so parched! The ground was curling up and looked dry like rectangle sizes, you could just probably pull a piece up like a slab of cardboard that has sat out in the sun, and was curled up around the corners. The entire landmass in front of me was covered in this parched, dry desert, and I was looking at it saying, "it's so dry! There's just nothing of moisture here!"
 
I was asking Jesus, "What am I looking at, what am I seeing?" Jesus was just looking at me saying, "You're learning, I want you to observe, you're to learn to take this in."  I kept looking and seeing this, as I was looking out further on the horizon. This was to the left of me Jesus was standing to the right of me.
 
I looked up past the shoulder of Jesus and in the distance to the right or him, I saw a swirling, boiling looking red cloud, and it was the color of terra-cotta, like garden pots that we used to put plants in, that earthy clay soil color. I'm watching this dust cloud boil and boil and grow larger and larger, and I'm getting a little concerned because it's a pretty high in the sky, but it's coming our direction, it's kind of at a vanishing point angle. Here it comes, and it's starting to make a noise, it's swishing and beginning to drop the dust down on the ground and blow across this dry parched area as it began to come my direction. I was concerned and Jesus took me by the hand. It was again, "I AM here no matter what happens, no matter what comes, I AM!" 
 
Then I suddenly begin to see that the cloud is being pushed by something! Something is driving this cloud forward and it was a sleek dynamic train. I tried to make it look right in my art piece that I created for it, it's not quite right, it was more sleek and dynamic, but it was the best I could come up with.
 
This train had these massive wheels that were turning, and you could hear the power, the dynamic power, the clicking, nothing was missing, not one cylinder was off, it was churning and churning and chuffing and chuffing. Nothing was going to stop the destination of this train.  It was driving a storm forward pushing the storm.
 
The sound became so loud and powerful that you tremble at the strength and the might, and the power of the force of this train! As it was moving up above us, the dirt of this cloud of dust was sifting down over Jesus and me. It was such a fine, silty reddish soil. I could see it gathering in the beard of Jesus, then his hair and in the vision I had much longer hair, it was falling down into my hair and on our arms when I was holding his hand. I could see it gathering on the sleeve of my arm and on his sleeve. Jesus kept looking at me, and as long as I kept referencing back to him as the storm was dumping this mass amount of whatever it was, the substance that was being driven by this force, driven out - driven over, as long as I looked at him, I had a non-emotional response, but a steady understanding that knew I was being held by a power greater than anything that could ever come against me.
 
This went on and on. The dust was so clogged and cloudy that I could just see the silhouette of Jesus, but I had his hand and we held our hands and stood there as this loud, powerful, dynamic train began to just roar over the top of us. Then I heard a voice shout out over the sound of all this and it was firm!  "It's DUNAMIS! Dunamis! The Dunamis Power!"
 
I STOOD THERE JUST SAYING, "DUNAMIS, I KNOW WHAT THAT MEANS IN THE GREEK, IT MEANS DYNAMITE, DYNAMO, (saying this to myself in the spirit)."  I'm standing here in this vision trying to remember the power of that word as the train was passing and that word was written on the train, as I watched it finally pass by and begin to go further up in the sky and then pass by us.
 
SUDDENLY IT GOT QUIETER, AND IT WAS AN EARTH SHAKING VIBRATING STORM THAT WAS DRIVEN BY THIS FORCEFUL DUNAMIS POWER OF GOD.  Again, the Holy Spirit and I were standing up at the back watching this, watching Jesus and me at the same time, and the Holy Spirit was saying to me,  "watch, learn, observe."
 
ONCE AGAIN JESUS TURNED HIS HEAD AND LOOKED OUT OVER THE VALLEY AND INDICATED TO ME, "I WANT YOU TO LOOK OUT HERE".
AS I LOOKED, THE DUST HAD BEGUN TO SETTLE AND I COULD IDENTIFY THAT WE HAVEN'T BEEN MOVED,
Nothing was different, I'm in the same place, except the Horizon in the background looks the same, the sun is the exact same place it was, just about ready set, sitting in the same position in the sky, but the land that has been parched and curled up and dry, every single crevice or crevasse, every single surface was covered in this thick layer of this red dust. It had completely transformed into a different look, and different land.
 
AT THAT POINT I WAS JUST IN AWE AND I DID NOT UNDERSTAND WHAT THAT ALL MEANT AND THEN...
...WHAM!
I AM BACK OUT OF THE VISION AND SITTING IN MY CHAIR, gasping at what have I just had happen to me, and of course I started crying!
I WAS ASKING GOD TO SHOW ME "Father! Father! Jesus! Holy Spirit! What have you just shown me? What are you saying?"
 
Then I heard the Spirit of the Lord say, "These are things to come.
Learn about them, prepare, and I'll tell you when to share."
 
FOR THOSE ONLY READING THIS -  THE REST OF MESSAGE  IS AT
AUDIO TIME MARKER: 18:50
 
Duplication and sharing of this writing is welcomed, as long as the complete message, website podcast link and information for Mary Lindow is included.
Thank You! Copyright © 2022
 
"THE MESSENGER"  - Mary Lindow
www.marylindow.com
www.marylindow.podbean.com
 
If you have been impressed by the Holy Spirit to assist Mary helping her to meet other administrative needs such as web site and podcast costs, or desire to bless her service with Spirit-led Love gifts or regular support:
Please JOYFULLY send your gift in the form of:
 
► Personal Checks ► Business Checks
► Money Orders  ► Cashiers Checks
 
To: His Beloved Ministries Inc. PO Box 1253Denver, Colorado 80614USA
 
Or feel free to use our send a tax-deductible gift with
Pay Pal   paypal.me/mlindow
 
Under the name of - His Beloved Ministries Inc.
 
ALL gifts are tax-deductible underHis Beloved Ministries 5013c non-profit status.
We are financially accountable and have been in full compliance
since 1985 with Clergy Financial Advantage.
 
THANK YOU!
 
 
 
 
 
Friday Jan 21, 2022
Friday Jan 21, 2022

 Prophetic Insights From the Holy Spirit
through Mary Lindow
 
Do you not say, 'Four months more and then the harvest'?
I tell you, open your eyes and look at the fields!
They are ripe for harvest.  - John 4:35
 
 
PLANT YOUR FEET AND DETERMINE NOT TO LOOK BACKWARD.
The enemy will assault you to press you backwards.
Have I not said, "without a prophetic vision the people perish and go backwards?" 
I am ready to revisit areas that have advanced my purposes but retreated at the day of battle. 
 
THIS IS THE BEGINNING OF THE SHAKING OF GOVERNMENTS. 
There must be a confrontation of governments. My government on earth is arising and causing entire regions to shake. I am restoring and rising up leaders. 
 
IN THE PAST SEASON, MY GIFT WITHIN LEADERS COULD NOT FIND ITS PLACE IN MY GOVERNMENT. However, now I am causing governments and gifts to divinely "find one another" and to connect.
 
This is creating great shakings from region to region throughout this land.
This alignment is creating a shift in civil government.
 
TODAY IS A DAY OF BREAKING OFF THAT WHICH CAUSED MY LEADERS TO RETREAT FROM THE VISITATIONS OF THE PAST. 
Many advanced and then quit and retreated! 
 
NOW IS A TIME TO ADVANCE! 
I am restoring many of you to lead this advance. 
There will be great connections occurring in My Body in this advance. 
This will be the beginning of confronting sorceries, astrology, and witchcraft, which have produced control. I am sending you forward and I am releasing supernatural wisdom. This wisdom will cast down the sorcerers, astrologers, and those practicing witchcraft throughout regions. 
 
LOVE AND CONFIDENCE IS ARISING IN MY BODY. 
The past three years have been a time of restoring a level of worship, humility, meekness and purity in your calling and boldness in the choices you make! 
 
FROM WORSHIP YOU WILL NOW MOVE INTO A NEW SUPERNATURAL DIMENSION. 
Do not fear this call to the supernatural!
The Baal systems of this nation will begin to strengthen to keep my new refreshing strategies from forming and advancing in your region.
Do not fear these systems, but keep confronting through prayer, the powers that have attached themselves to the structures of governments in your region. 
 
I WILL MAKE YOU INTO A SUPERNATURAL PEOPLE
WHO CAN RISE UP AND OVERTHROW
THAT WHICH HAS CONTROLLED YOU IN THE PAST.
 
MY PEOPLE ARE BECOMING A NEW, SHARP THRESHING INSTRUMENT.
This threshing is producing shaking.
This shaking is releasing harvest.
The harvest will not rot in the fields of neglect or laziness. 
 
THIS IS THE BEGINNING OF A POWERFUL CONSUMING FIRE. 
When these occult structures are overthrown, consuming fire will sweep through this nation. And you will set my name upon the high places!
My all-consuming light will address the idols and temples of religious shame and control. 
 
I HAVE GIVEN SO MANY WHO CALL THEMSELVES "MY ANOINTED" MUCH, MUCH, TIME TO DEAL WITH THE HIDDEN SINS.
Sins in their marriages.
Sins of competition, jealousy over who is used by me, and harsh verbal words of shame used to control and break the will of another servant in my calling.
Some have called themselves my servants but have only served their own purposes in a place of self-comfort and self-promotion, letting others do the labor in prayer.
 
 Jeremiah 7:24 says,
"But they did not listen or pay attention;
instead, they followed the stubborn inclinations of their evil hearts. 
THEY WENT BACKWARD AND NOT FORWARD." 
 
 
DEAL WITH YOUR WEAK AND COWARDLY ATTEMPTS AT HOLINESS, THROUGH REPENTANCE AND HONESTY OF HEART BEFORE ME AND OTHERS WHOM YOU HAVE BEEN WALKING IN FELLOWSHIP WITH.
THE DAYS OF PERSONAL AMBITION AND HIERARCHY ARE NUMBERED.
 
 
MY FIRE MUST BE IN YOUR HEART!
The fear of the Divine Supernatural is to be removed from you.
Many have fallen into fear over the supernatural spirits that have surrounded them. Therefore, they have retreated in their prayer life and fallen into passivity.
 
 1 Samuel 12:24 says,
"But be sure to honor the LORD and serve him faithfully with all your heart; consider what great things He has done for you 
 
THIS IS THE BEGINNING OF A NEW DAY! PLANT YOUR FEET.
The window of opportunity for change is short and sweet.
 
THIS WILL BE A TIME THAT NIGHT WATCHES ARE RE-FORMED IN YOUR REGION, AND I WILL REVISIT YOU IN THE NIGHT WATCH.
I will visit my bride as I described in the Song of Solomon and knock upon her door. This is not a time for hesitation.
Night watches will spring forth across the nations.
Once again these watches will open the door to me, and I will come again.
 
Therefore, I am calling watchmen to rise up and cry out day and night
for my bride to be positioned near the door of opportunity in these lands.
Be positioned, ready to open the door of opportunity in your nation.
 
MY BRIDE MUST NOT HESITATE TO OPEN THE DOOR
SINCE HARVEST IS WAITING TO COME THROUGH THE DOOR
INTO THE STOREHOUSE OF MY KINGDOM!
 
MY WILL HAS BEEN ACTIVATED ON EARTH.
I AM ADVANCING.
ADVANCE WITH ME.
I WILL LEAD YOU INTO WARFARE.
 
MANY HAVE GROWN FEARFUL OF CONFRONTING THE ENEMY.
I CAME TO DESTROY THE WORKS OF THE ENEMY.
I confronted both legalism and liberalism.
I say rise up in worship that you might confront.
Without confrontation, your enemy, the legalist, will gain much strength against you and narrow the boundaries of your freedom.
If you will align yourselves properly and allow your gift to work within my government, I will guide you like a troop into warfare and make you victorious. 
 
WORSHIP IS ARISING. FROM WORSHIP, YOU WILL WAR!
For a sound of war is coming into the heart of my people.
 
John 4:23 says, 
A time will come, however, indeed it is already here, when the true (genuine) worshipers will worship the Father in spirit and in truth (reality), for the Father is seeking just such people as these as His worshipers 
 
DO NOT GO BACKWARDS. 
Take off the old garments that would hinder you.
My advance is now in the earth.
YOU HAVE BEEN BLINDED FROM THE SUPPLY OF THE FUTURE!
 
A NEW SEER ANOINTING IS ABOUT TO ARISE IN MY PEOPLE.
What you couldn't see in the past, you will now see.
You've tried to connect and align with some, but now I will release a new anointing for connecting.
You will see strategies of supply that have been hidden from you by occult powers. 
 
The seer anointing is coming back into your region.
My people's eyes are about to see their supply.
Advance is now in the earth.
Open your eyes and advance with me! 
 
YOU WILL KNOW ME AS THE GREAT PROVIDER.
YOU WILL KNOW ME AS THE GREAT HEALER.
YOU WILL SEE ME BRING FULFILLMENTS
AND ANSWERS TO MY MANY PROMISES!
 
YES! 
You will now begin to release a manifestation of My joy of release from captivity from region to region throughout the land and in all nations crying out for more of Me! 
 
"He will wipe every tear from their eyes. 
There will be no more death or mourning or crying or pain, 
For the old order of things has passed away."  - Revelation 21:4
 
Let's pray about this word from the Lord and share it with others!
___________________________________________
Duplication and re-transmission of this writing is welcomed
provided that complete source of podcast and website information
for Mary Lindow is included.
Thank you copyright © 2022 "
The Messenger " ~ Mary Lindow
 www.marylindow.com
www.marylindow.podbean.com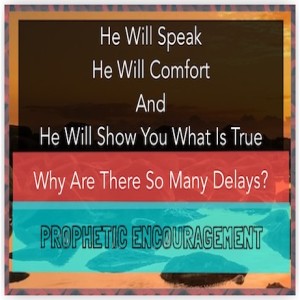 Wednesday Sep 08, 2021
Wednesday Sep 08, 2021
I HAVE AN UNUSUAL STIRRING IN MY SPIRIT FROM THE HOLY SPIRIT AS I WRITE THIS MESSAGE.
The Lord is revealing a sound in the earth coming from the hearts and deep cries of so many of His people right now. 
By Mary Lindow
 
I HAVE AN UNUSUAL STIRRING IN MY SPIRIT FROM THE HOLY SPIRIT AS I WRITE THIS MESSAGE.
The Lord is revealing a sound in the earth coming from the hearts and deep cries of so many of His people right now.  Perhaps it might even be yours as you read. There is a cry of hunger for His sure, safe presence in difficult times and in changing times.
 
A NEED FOR "QUIET"
The world and it's voices of influence, humanistic subtleties, and constant technology and it's sounds bring about an overload of weariness to all people, and there is a greater need for a place of rest for the warriors of truth who are very aware of the pressures that have not stopped mounting for many years now.  
THERE IS MUCH TREACHERY OCCURRING IN THE EVIL PLANS OF DARKNESS AND THE PEOPLE HELD CAPTIVE BY IT THESE DAYS!
It can bring a real sense of despair, broken-heartedness and shock when you encounter this type of thing and when it attempts to destroy your hope and confidence in what the Lord Jesus has set you apart for to express in His Power and in His name.
 
WHY OH WHY ALL THE DELAYS?
I don't know fully why it seems as if good people who are sincere and pure hearted seem to go through more persecution and repeated difficulty than those who seem to be the ones perpetuating the majority of it!!
  
SO MANY RIGHT NOW ARE NEARLY AT THEIR WITS END WAITING FOR GOD TO RELIEVE THEM OF SORROW, DISILLUSIONMENT AND BATTLE FATIGUE!
 
"My soul faints with longing for your rescue,
But I have put my hope in your word."
Psalm 119:81
 
FEAR NOT! THE ENCOURAGER HEARS YOU!
"You hear, O LORD, the desire of the afflicted;
You encourage them, and you listen to their cry."
Psalm 10:17
 
WHAT IS THIS VERSE SAYING TO YOU AND I RIGHT NOW?
It is saying that the Lord Himself will encourage us!
That is why we must continue to fight for that place of Divine "refuge!"
 
That "get away from it all" place of craving and longing for His comfort.
He knows our hurt, our loneliness, our scorched and heart torn issues! He understands how agonizing and bled out we can get when it seems as if battle after battle we begin to wonder if something might be wrong with us!
 
"Hope delayed makes the heart sick,
But when dreams come true, there is life and joy."
Proverbs 13:12 (NAT)
 
NOTHING CAN SATISFY DRY LIPS LIKE WATER!
We are in a time where no persons opinions, no one's books, no one's TV shows are going to satisfy that craving, that need for a thirst quenching drink of companionship with God.
We long to hear words from someone that tell us everything is going to be all right! That our children will be safe, our homes protected, our basic needs provided! And yet! Nothing "out there" satisfies us fully!
  
YOU SEE DEAR BELOVED ONE… 
…The season of great hunger for the simple walk with Jesus has blossomed!
Only time spent with him like a dear, dear friend will fill the gaping ache you have.  He will speak, He will comfort and He will show you what is true and what is false in the days ahead if you will return to that PLACE of companionship with Him. Away from the opinions of men and the noise of this life. 
 
"Every word you give me is a miracle word-how could I help but obey? Break open your words, let the light shine out, and let ordinary people see the meaning.
Mouth open and panting, I wanted your commands more than anything.
Turn my way, look kindly on me, as you always do to those who personally love you."
Psalm 119:129-131 (The Message)
 
~ A PROPHETIC WHISPER TO YOUR HEART FROM THE SAVIOR ~
" To know of my ways, you must know ME!
To Know Me, you must spend time with ME.
To spend time with Me, you must purpose, to put aside the lists of things you have to do, before you can spend time with Me."
"Order you days first in My Presence, and watch the desires of your heart be fulfilled.  Man and his counsel will always fall short of the full truth of My Wisdom. I have blueprints and a Master plan for so many things yet to build upon in your life." 
"Come. Let us talk again together."
 
"You are the temple, the house of My Holy Spirit. I desire to build you up in spiritual strength as you walk in prayer conversations with me. "I will fulfill your longing for peace and direction as you step up again into a heavenly trust and rest."
"People will change, man will fail you, friends will turn, if they are not seeking My Voice above the clamor of the day. And you My child will fail others, if you listen to your own voice of reason and intelligence.  As you turn to Me, you will see My compassion poured out upon you and you will then have My power of pure godly compassion and Wisdom driven grace to pour out on others."
"I too, long for you as well!  Seek Me-with all of your heart, your longings, your heartaches, your dreams. And I will be there with arms of strength to rescue you from Despair."
"You will seek me and find me, when you seek me with all your heart."
-Jeremiah 29:13
 
"The LORD is good to those, whose hope is in Him, to the one who seeks Him."
-Lamentations 3:25
  
Duplication and sharing of this message is welcomed as long as the complete message, podcast location and website information
for Mary Lindow is included.

Thank You!
Copyright © 2021
"THE MESSENGER " ~ Mary Lindow

www.marylindow.podbean.com
  www.marylindow.com
www.globalprayerrooms.com
Do you or a loved one need prayer?
There are faithful intercessors around the world who areready and who are prepared to pray for you.
 Please send your Requests to:
GlobalPrayerRooms@protonmail.com
 
If you have been impressed by the Holy Spirit bless Mary by helping her to meet other administrative needs such as web site and podcast costs, or desire to bless her service with Spirit-led Love gifts or regular support:  
Please JOYFULLY send your gift in the form of: 
 Personal Checks
 Business Checks
 Money Orders
 Cashiers Checks 
To: His Beloved Ministries Inc. PO Box 1253Denver  Colorado 80614USA
Or feel free to use our send a tax deductible gift with 
Pay Pal   paypal.me/mlindow
Under the name of - His Beloved Ministries Inc.
ALL gifts are tax deductible underHis Beloved Ministries 5013c non-profit status.
We are financially accountable and have been in full compliance since 1985 with Clergy Financial Advantage.